Santa Barbara County DUI Defense Attorney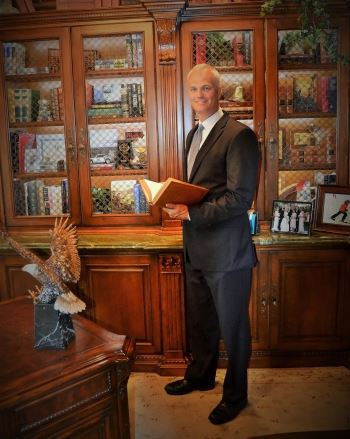 Fighting to Protect Your License & Driving Record - Call
(805) 919-8662
Are you facing charges from DUI? Do you need the helpful counsel of a DUI lawyer in Santa Barbara County? If so, look no further than The Law Offices of Robert F. Sommers, where we are devoted to representing individuals who are facing charges from accusations of driving under the influence.
Conviction of DUI can lead to severe penalties, which is why it is essential that you contact our firm as soon as possible after you have been charged. The sooner you retain our representation, the sooner we can begin building a strong defense that is customized to meet your unique needs. Do not wait until it is too late - contact our firm today to get started.
Meet Mr. Sommers
"I handle every matter personally. I do not hand a case off to a junior or associate attorney. When a client hires my office- they get me."
With experience working as a prosecutor, Mr. Sommers has an insider's perspective into how the opposing side handles DUI cases. Now that he focuses on the practice of DUI defense alone, he is able to use his prosecution background to build an even stronger defense on behalf of our clients.
Over the years, Mr. Sommers has become recognized for his ability to secure favorable results on behalf of his clients, both in and out of the courtroom. In fact, he has provided strong defense for a number of high-profile clients including government officials, actors, and actresses.
Contact our Santa Barbara County DUI attorney for a free case evaluation!
Frequently Asked DUI Questions
What should I do following a DUI arrest?
Following a DUI arrest, it is important that you reach out to an attorney as soon as possible. You only have 10 days to request your DMV Hearing, which will allow you to challenge your license suspension. To better your chances of not having your license suspended, it is crucial to hire an experienced attorney who can represent you at the hearing.
We understand how important your driving privileges are, and will do everything in our power to help you hold on to your license. The penalties that result from a DUI can be very severe, especially if it is not your first conviction. For this reason, it is essential to ensure the attorney working with you is one you can truly rely on to handle your case. We understand that every client is going through a different situation, and we ensure each client is provided with the customized defense they deserve.
What are the penalties for an underage DUI?
Underage drinking and driving accidents tend to end more disastrously because underage drinkers are often more reckless and less likely to wear seatbelts. Because underage drinkers cause a high number of alcohol-related auto fatalities, the standards are stricter and penalties are harsher for DUI offenders under the age of 21.
Since California is a zero tolerance state, the driver's blood alcohol content level must be above a .01% for the driver to be convicted of driving under the influence. The penalties for underage DUI may include a jail sentence, heavy fines, and license suspension. With so much at stake for conviction of underage DUI, it is essential that you contact our firm as soon as possible after you or your child has been arrested. The sooner you begin working with us, the better your chances are of receiving minimal penalties.
I'm a first time DUI offender - what can I expect?
The penalties for a DUI can be extremely harsh - even if the individual is a first time offender. California law states that if you are driving a vehicle, you have automatically given your consent to submit to a breath, blood, or urine test to determine what the amount of alcohol in your system is. Refusal to submit to such a test will result in an automatic one year suspension of your driver's license.
Even first time offenders will have to deal with a jail sentence and heavy fines. Because the penalties for conviction of DUI can be so serious, it is essential that you contact our firm right away. We will build the strongest defense possible and, if we believe that your rights were violated at the time of your arrest, we will not hesitate to challenge the methods used by the arresting officer and will work to get the evidence gathered at the time of arrest, surpressed.
What happens in multiple DUI offense cases?
While the penalties for conviction of a first time DUI offense can be harsh, the penalties for each additional DUI offense becomes increasingly severe. If you have been accused of DUI and already have been convicted of DUI before, it is essential that you contact our firm as soon as possible.
You will be facing jail time, driver's license suspension, heavy fines, probation, and mandatory drug and alcohol counseling. These penalties are serious, however; you do not have to go through this troubling time alone. We stand ready to assist you from start to finish, and provide you with strong defense that is customized to meet your unique situation.
Are You Ready To Begin Building Your Defense? Schedule Your Free Case Consultation Today!